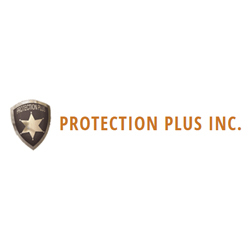 Traffic Control Officer
Indianapolis, IN
Why are you working for $9-10 per hour when you can start at $16/hr+ working at Protection Plus?
We are now hiring Traffic Control Officers in the immediate Indianapolis, Indiana area. We are hiring both part- and full-time positions. Retirees are encouraged to apply.
About us:
Protection Plus has a wide range of security knowledge and experience. Since we started in 1988, we have striven to give our customers the type of security that they want and need. We work with ICC Lucas Oil Stadium, Indiana State Fair, Center Township Trustees Office, and Citizens Energy, among others.
• At least 6 months of security experience.
• Valid driver's license
• Ability to walk / stand 4+ hours a day.
You must be able to work late shift and weekends.

Part time and Full time positions available.

Apply today for immediate consideration! Please submit a resume or apply with us in person. No phone calls, please.

We are an Equal Opportunity Employer.

18167662